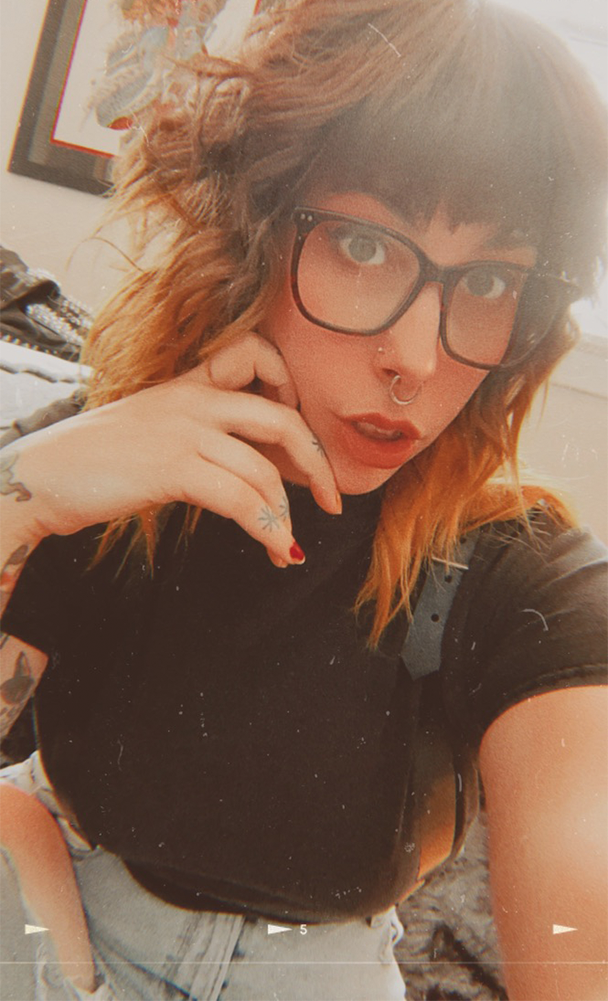 Hey Hi Hello! My name is Elise but you can call me El. I'm an awkward nerd who specializes in bold lines and a lot of colour.
Drawing elements from traditional, japanese and cartoons i've whipped together a style that pops and lasts a lifetime.
Most of my work reflects my
love for horror, sci fi, 80s movies, video games and fantasy art.


I strive to have a casual and comfortable relationship with my clients in order to make traditional tattooing more accessible and break down the walls of classic tattooing.

*****

When you book a tattoo with me, you are putting your trust in me to design the best tattoo I possibly can. I understand that tattoos may hold a lot of meaning and I will always produce your design with extra thought and care in order to produce a long lasting tattoo.

I hope to hear from you and make you something cool!